"This  Soul Work transforms your shadow into personal wisdom. It teaches you to discover and step into your delicious embodied presence via a stabilizing earth-centered connection, so that you can hone true creative possibilities."
I am an embodied  woman of spirit and ceremonial leader living the path of the wisdom keeper. A priestess of play and presence and an alli of the earth and the underdog. I dance my prayers each day and make earth alters as gratitude offerings. I am grit and grace. I am a wild woman in love with the holiness of now as much as the wild recovery of our gritty pasts. I am deeply committed and equally irreverent when necessary. I am your sacred bliss guide.  
I help you see, feel and remember who you really are and have always been. I offer yoga training, healing tools, healthy eating, expressive dance and art journeys to help you peel away the veils of illusion that are blocking you from feeling pleasure, empowerment and clarity in your choices and relationships.
I have not always been a wisdom keeper. I have not always known how to source my life from body bliss and the connection to soul and the earth. I learned very young about the damage that a loss of soul connection can create.
I can remember standing there with a fist full of hair; a red handprint stinging my cheek. I was five years old. I don't remember why I was dragged  down the hallway by my hair; but I do remember learning two things that day that set my life on the course its been on since that day. She said… I didn't hurt you as I looked into her eyes and realized she was absent. That day started a life long journey to validate my emotional and embodied experiences and to track soul loss and trauma. 
I didn't understand at the time how to articulate what I was seeing or feeling, but when the light in her eyes returned, I  recognized it was safe again.. At a young age, I learned that living with a true sense of happiness and harmony comes not only from the limited cultural norms of person-to-person love, or from acquiring money, but from cultivating  an untainted feeling experience of the world and nurturing a sustained connection to your soul. I understand now that embodied life is a creative path home from trauma to the soul. 
As that little girl, I did not have the tools to speak to or make use of what I had seen. Instead, to survive, I learned to discount my emotions and to distrust love. I learned to consistently leave my body to find relief and safety. I learned to please people and to rage and  run from difficulty. 
Fun fact about me I love remembering… As a child, I carried a small blue notebook around and wrote down whatever I noticed that felt magical to me. Wispy dandelions shining in the evening sun. The caw of a raven.  I wanted to make sure this feeling that I now understand as my spiritual union with light was not lost in the translation to adulthood. My early training in yoga and the 5 Rhythm Dance maps  helped me relax and trust my unique visionary path. I became determined to make change in the world starting with my own healing that turned into  helping others also break free of abuse and find creative freedom and embodied confidence.
Ps… I still carry a gratitude and bliss notebook around. 
"With help, we can all learn to access a soul-inspired life and to live and make healthy choices from our deepest empowered joy. "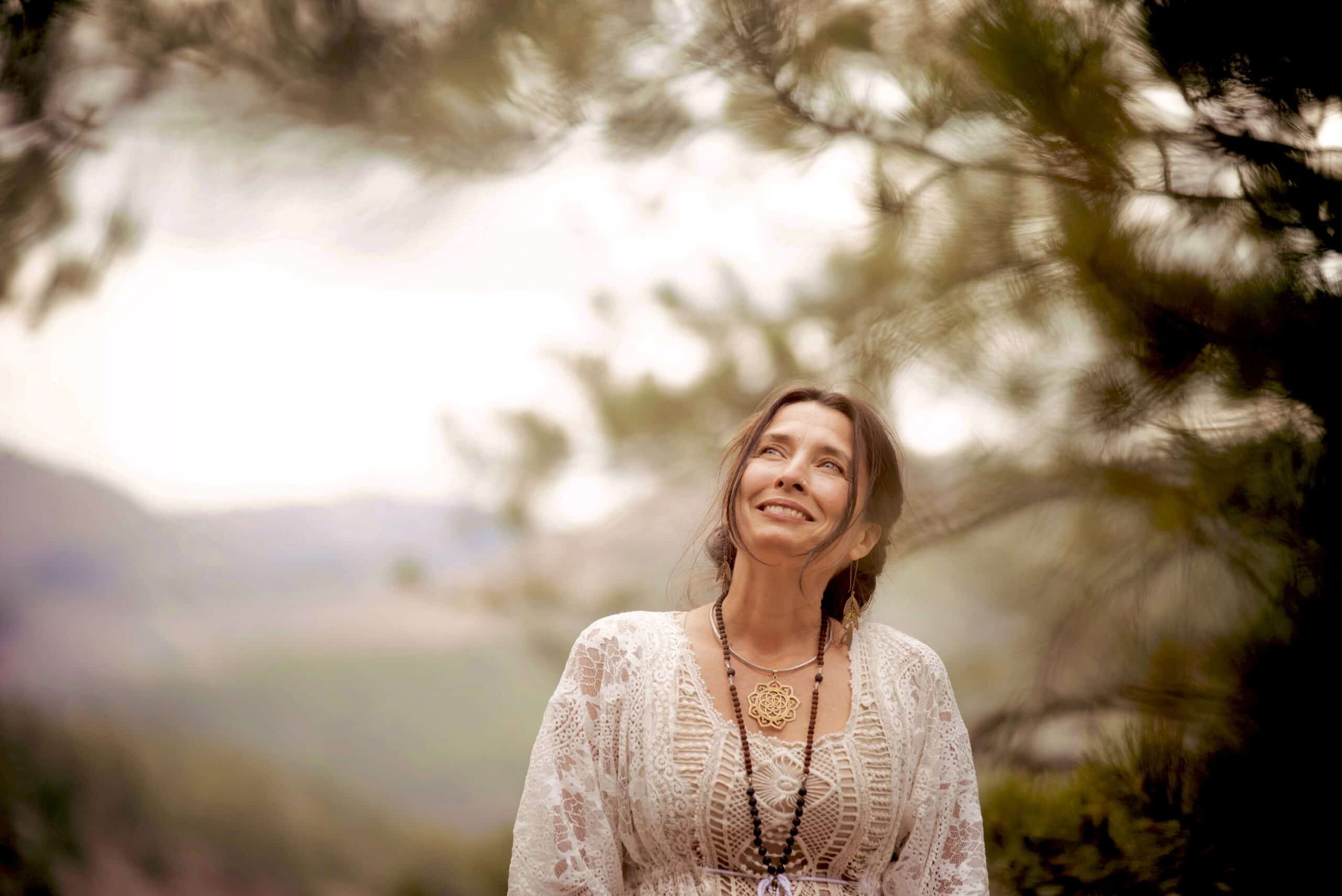 "I learned my obstacles illuminated how to connect with my soul.
They showed me that my healing was the world's healing."
In my late twenties, I was invited to Nepal to help teen girls forced into brothels to heal. This injustice lit my heart on fire.  Before I left for Nepal, our hospice mission received death threats, yet still I knew I must go. This trip changed everything. It was my first soul retrieval. 
One night, I was attacked and sustained a traumatic brain injury when my head hit the pavement. Lying in the street, I left my body and took refuge in the light realm, where I was initiated into a new understanding of life and death. I realized my destiny. I woke up ready. Oh boy… I had no Idea what I was ready for. Life as I knew it was done.  
This experience opened a veil that allowed me to finally face the pain that I had been avoiding. I discovered how to put the pieces of my life back together from a place of internal silence. I learned to embrace, hear, see and love myself; it was time to become who I was here to become. I felt deeply motivated to help women open their hearts, connect with their bodies and heal any abuse that might hijack them from this birthright. 
Soon after, I began a decade of shamanic priestess training and South Indian temple dance in the Devadadsi Sadir tradition. Priestess training gave me a sense of belonging and support in sisterhood I had never felt before. A potent understanding of the ancient gnostic traditions and power of ritual to transform. South Indian temple dance taught me how to heal through dancing the transmission of love and the trauma of my past free.
"Dance, the earth and the body became my ministry
. Together, I believe we are reweaving the soul of the feminine back into the fabric of our world, one dance at a time."
As I grew more proficient in my priestess work and temple dance, I became a Red Tent guide calling women home to restore their body, soul and emotions. Such rich years of new moon circles, dance rituals, and shamanic painting . Together, we cooked healing foods, made herbal medicines, learned to live the ancient ways of the wild divine  woman and how to access the creative power of the womb. We witnessed many men wake up to the goddess, declaring themselves allies and protectors of the feminine. It was truly a renaissance. 
I began touring as a professional  sacred dancer, on tour in the  Mayan temples of Tekal, Guatemala, another breakthrough grew my work.  Suffering from ovarian cysts, I was carried to a local medicine woman. That day began my training in shamanic womb centering and pelvic floor care. WOMB Dance and Women's Tent global nomadic sanctuary were born. The Women's Tent offers women chances to dance and sing with the seasons, to live and work in sisterhood, to be authentic and dare not to fit into the norm, to become a dynamic creatrix. Women's Tent initiations and trainings remind women who they are, and give them tools to remember, heal and transform themselves and their lives.
I have now been holding space for women's deep bodily and ancestral healing for over fifteen years, assisting births, deaths, life transitions and supporting the authentic creative expression of embodied wholeness.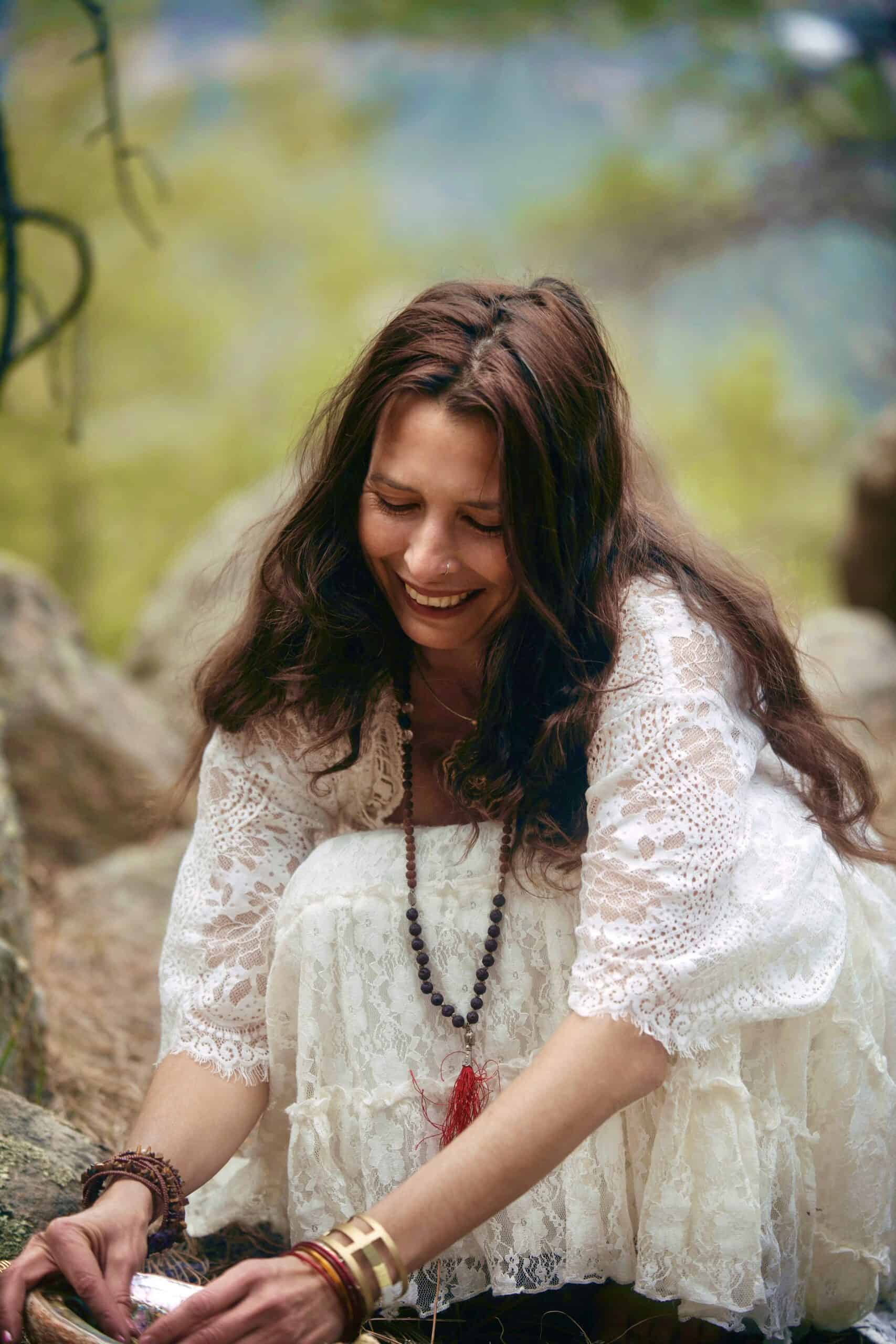 As I enter my queen years, my work shifts again. Leadership trainings are being birthed to train body-centered soulful feminine leaders who  source life and create change from inner womb wisdom. This is a change  I believe we must each create for our soul, our lineage and the places on the planet love and tend.
I have become a woman in service to the divine feminine, living a magical earth-centered life that is filled with love and creative expression, enlivening community celebration, and purpose-filled work empowering the next generation of healers and leaders to live and lead through soul, movement and ritual.
Through one-on-one sessions, group retreats, initiations, trainings and ritual circles, I create safe, dynamic, sober sacred spaces to help you reclaim your wild instinctual nature and to heal any shame or anger that is cutting you off from deep presence with your true self. 
I am dedicated to helping you feel at home in your body, unlock emotional blocks, discover your spiritual self, and find your divine purpose, so you feel the magic of inspired living independent of circumstance. I am dedicated to helping you learn to tend to yourself and your community with a powerful sense of inner vitality.  
I welcome you to reach out, to get started on the creative path home
to your body, your gifts and your soul purpose. 
Click Here to Schedule a Free Virtual Tea Date with me
and receive a special tea blend to sip on while we get to know one another to discover your path forward.